Sunday, August 21st, 2011
Al Muckhart (http://wherearetheelves.net/) has put up some excellent cross sections of a 16th C. shoe and a 14th C. shoe – cross sections like these are excellent for understanding the detailed construction, as they give us details that are not always apparent from the extant evidence, which for obvious reasons, we cannot destroy! I've provided low resolution pictures here, but for high resolution images, do see the direct link on Al's blog here.
The 16th C. Welted shoe – the heel stiffener is whipped into the quarters at the top, and then the upper is closed with the stiffener caught into the side seams. There is also an oblong reinforcement piece for the strap. The outsole is attached through the welt, and there is a heel lift.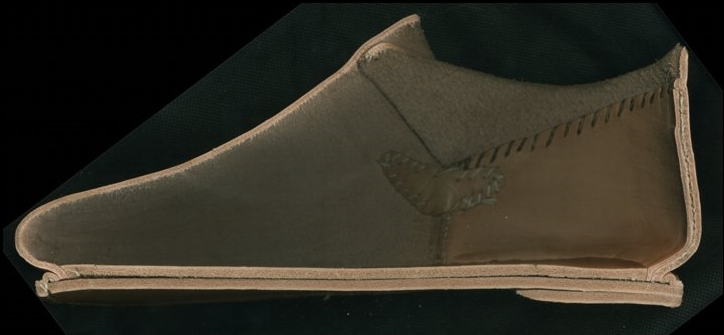 The 14th C. Turn shoes – the heel stiffener is whipped into the upper, and there is a stiffening cord along the vamp opening. There is also a leather reinforcing band along the quarters opening.