Wednesday, March 12th, 2014
Yes, another 1600s shoe, but hey – why quit when you have a good thing going? =) I do try and do new things with every piece, and this one was no exception. In this case, when I visited the Museum of London, I was fortunate enough to be able to look at many of the stored leather pieces that they had in the cabinets. I'm sure I mentioned it in a previous post – anyhow, one of the things that impressed me was the level of detail in so many of the shoes.
In some cases, there were lines of fine tunnel stitching along the surface and opening of the shoe. In fact, this was even visible on many shoes from the wreck of the Mary Rose in 1545, and those guys were sailors! A point of note is that a far majority of shoes had some kind of reinforcement along the opening, either a top band or some kind of stitching like this.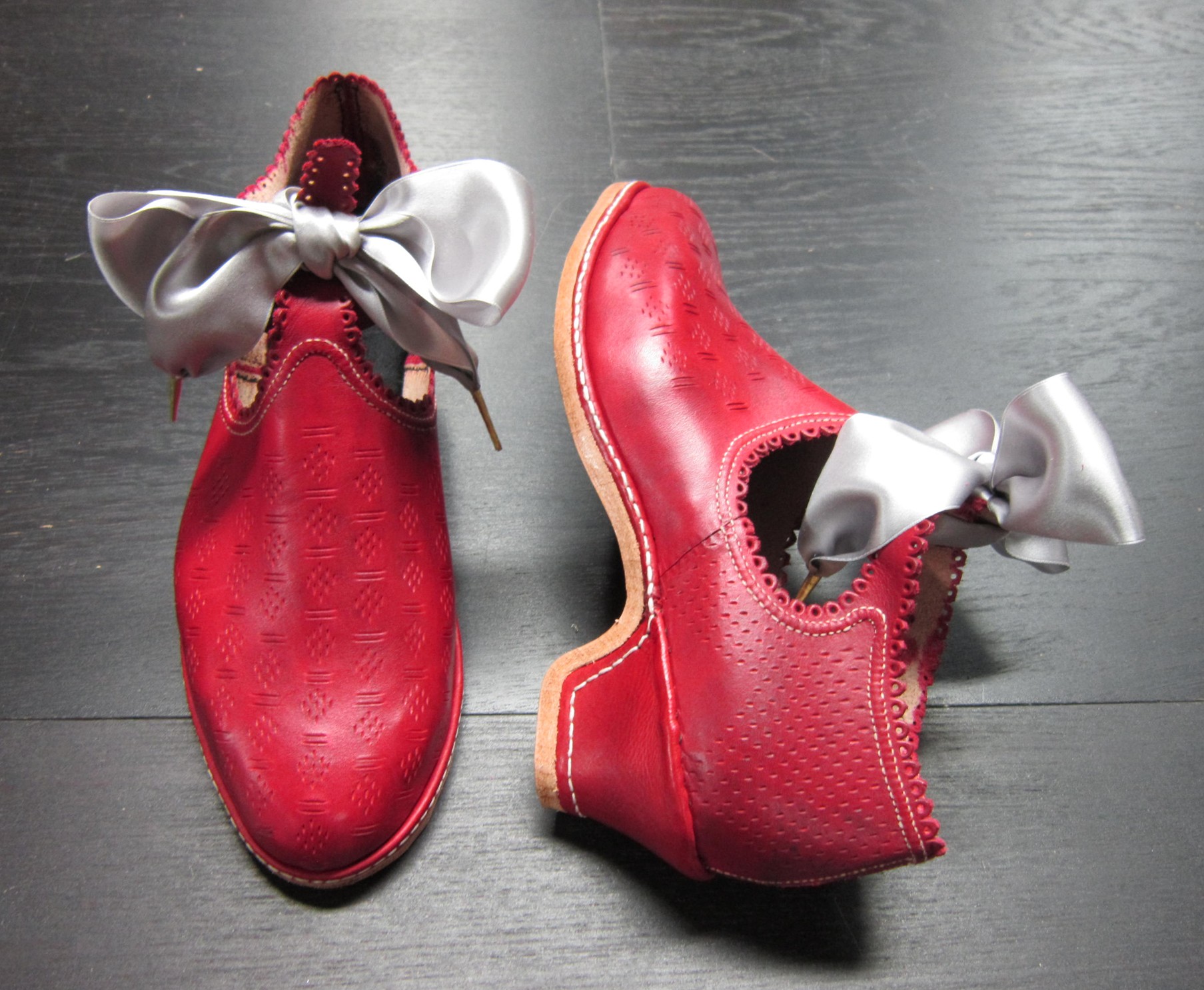 How about some background and construction shots:
(more…)