Saturday, October 24th, 2015
So, I've been taking a bit of a break from shoes to work on other projects (repairing house stuff, sewing, etc.) and in case you were not aware, I actually have to work for a living, more is the pity. It does have a few perks, though, other than keeping a roof over my head and the cat fed. This time, it's a trip to Japan, and I'm fortunate enough to spend the weekend in Japan for a bit of sight-seeing and tourist-y stuff. This post focuses primarily on my trip to Nippori Fabric Town. Now, there are a lot of blogs out there that talk about their trip to Nippori Fabric Town with stunning amazement at the wide selection and the number of stores. If you're interested in scarves, jeans, quilting, or anything that is remotely modern, then I suppose this is a fair assessment. The moment you start looking for materials suitable for the 18th century and before…well, aside from the restaurants with really good noodles, I'm afraid that I'll have to disappoint you.
It started off favorably – a very easy trip to Nippori station from Shinagawa, and pretty much right out of the station, I saw a sign!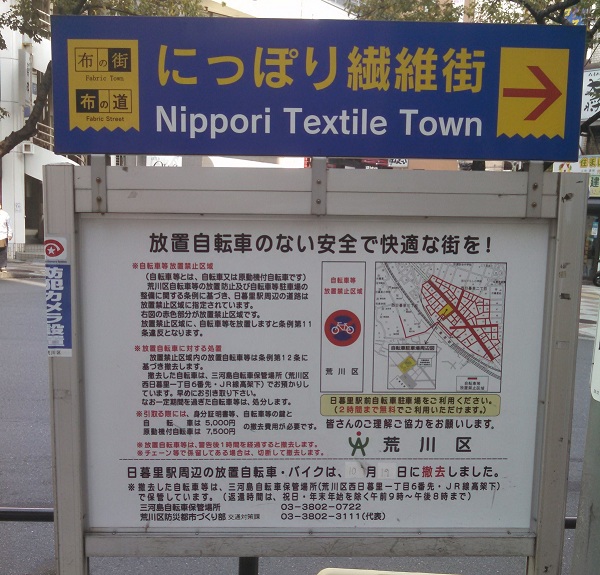 Well, it was a specific sign telling me I was on the right track. Now…where did the signs lead me?
(more…)