June 9th, 2017
Although a group of us went last year, since I happened to be in Sweden for Double Wars,, it seemed to make all the sense in the world to attend the Fêtes Galantes 2017 in Versailles, held the Monday directly after the event ended! The below is courtesy of Milet, of me and Olympe hanging out in the main courtyard.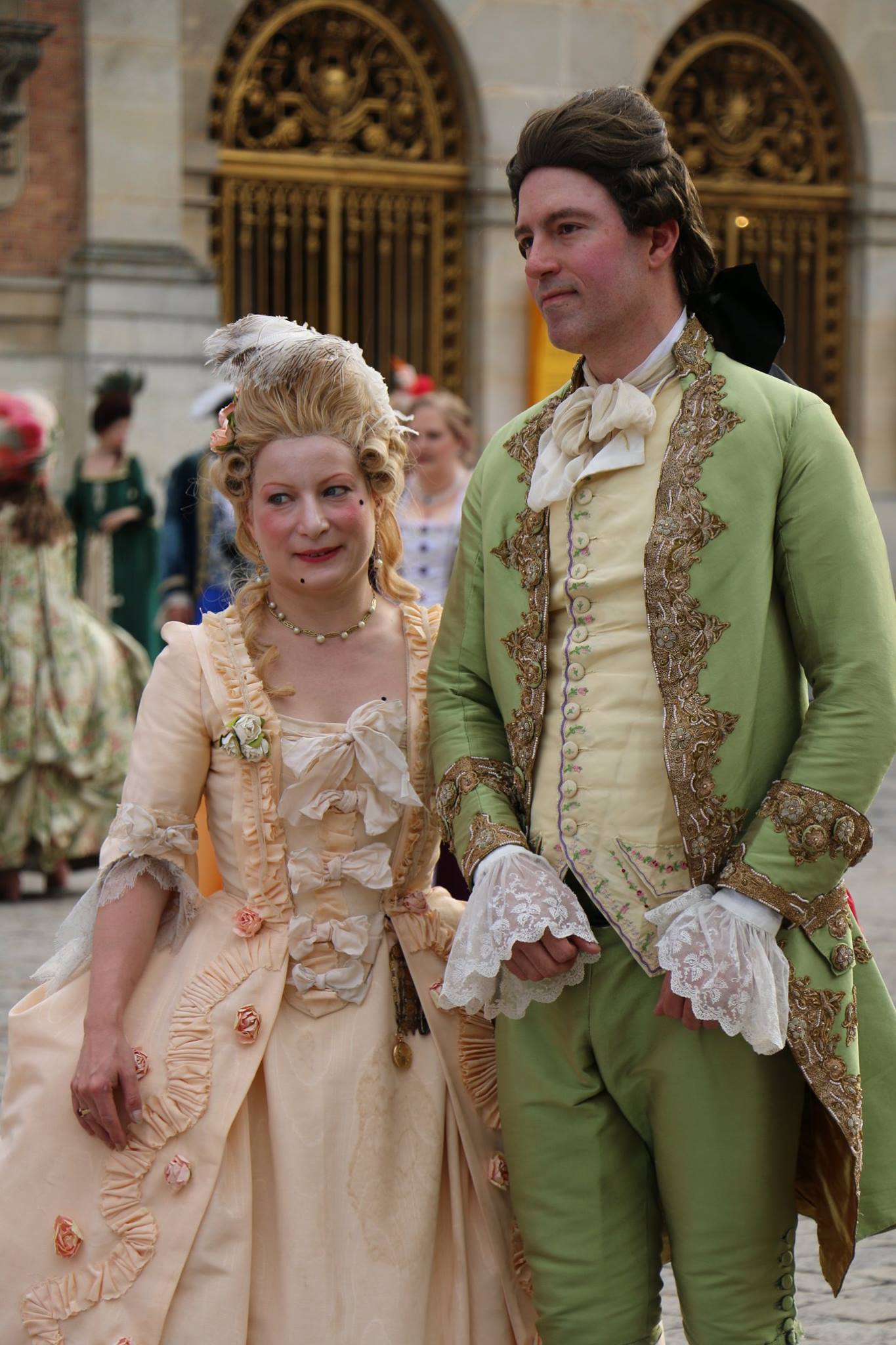 It was, as last year, a marvelous and amazing experience. Fireworks, amazing outfits, champagne, macarons, and all manner of pleasurable conversation and company were to be had. Here is just a snapshot of the best of it.

Just a few shots to give you some flavor of the experience – it was not raining this time, so we got to mill around outside the palace.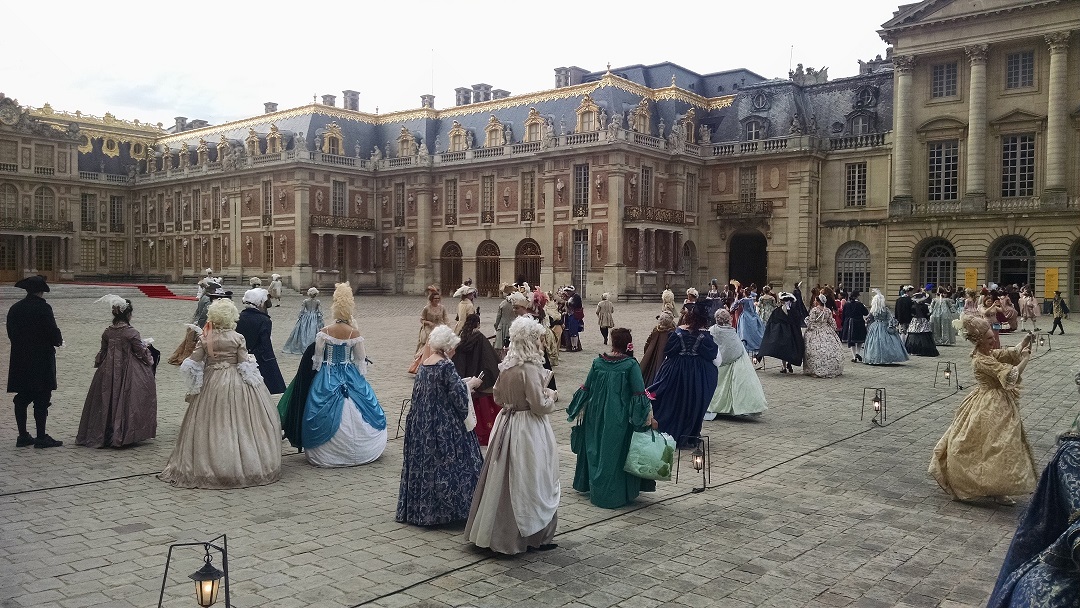 The hall of Mirrors! Just 1000x more fabulous when we are swanning about in 18th century clothes.
Efredis being naturally fabulous with her champagne while I attach some antique 18th century paste buckles, courtesy of Myra.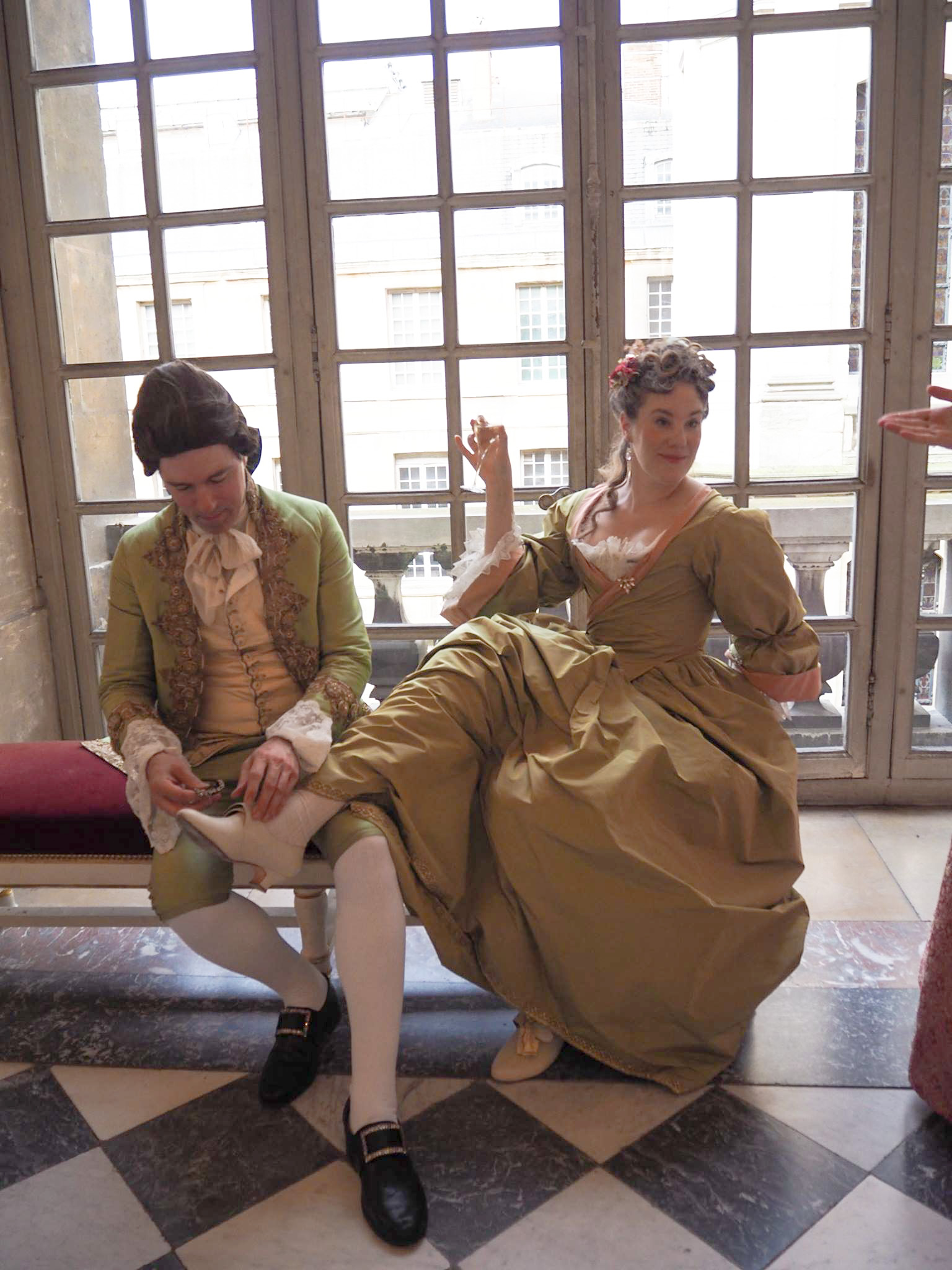 A trip to Versailles is not at all complete without a shoe picture…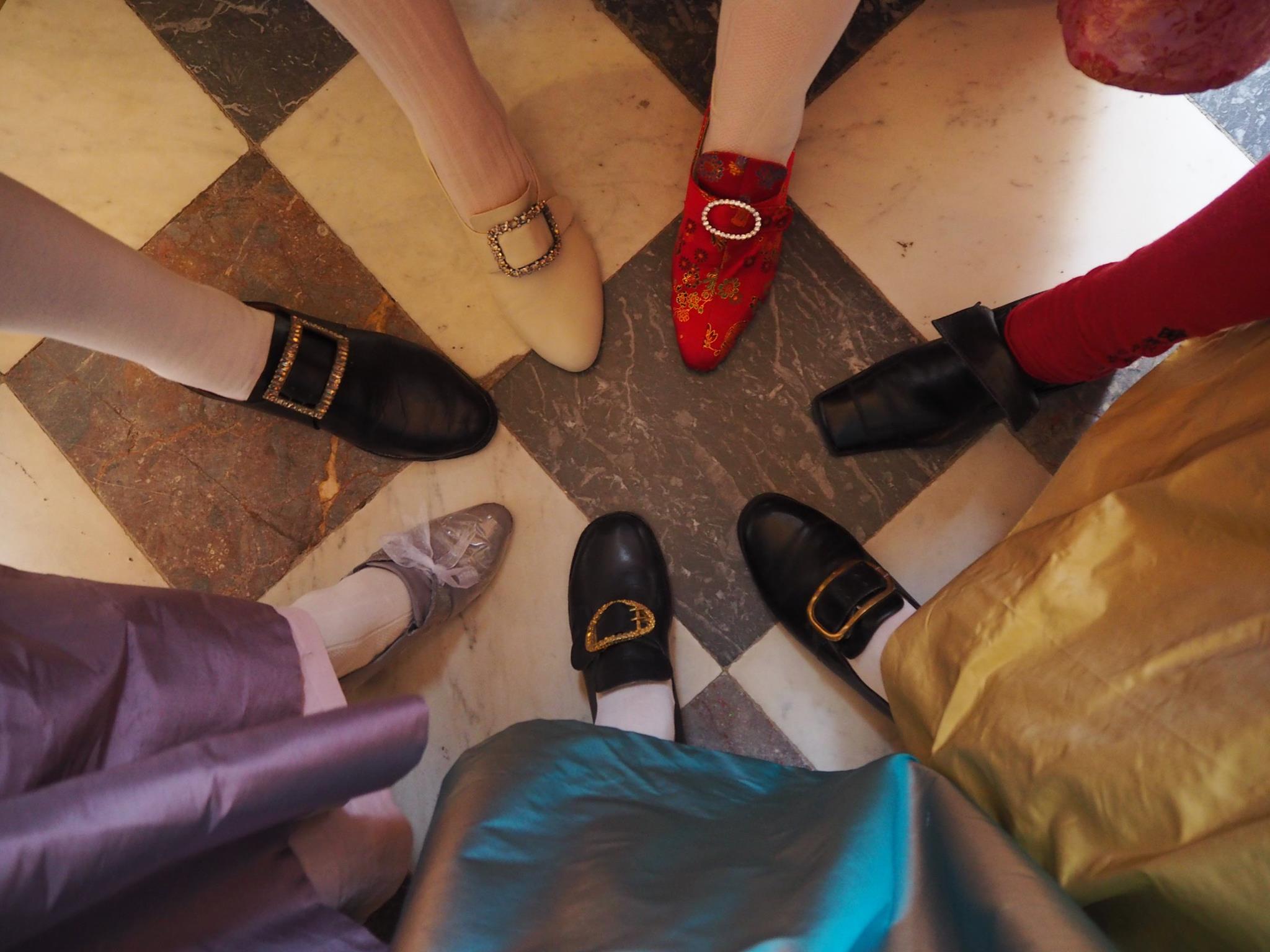 Never forget the fireworks, courtesy of Marty.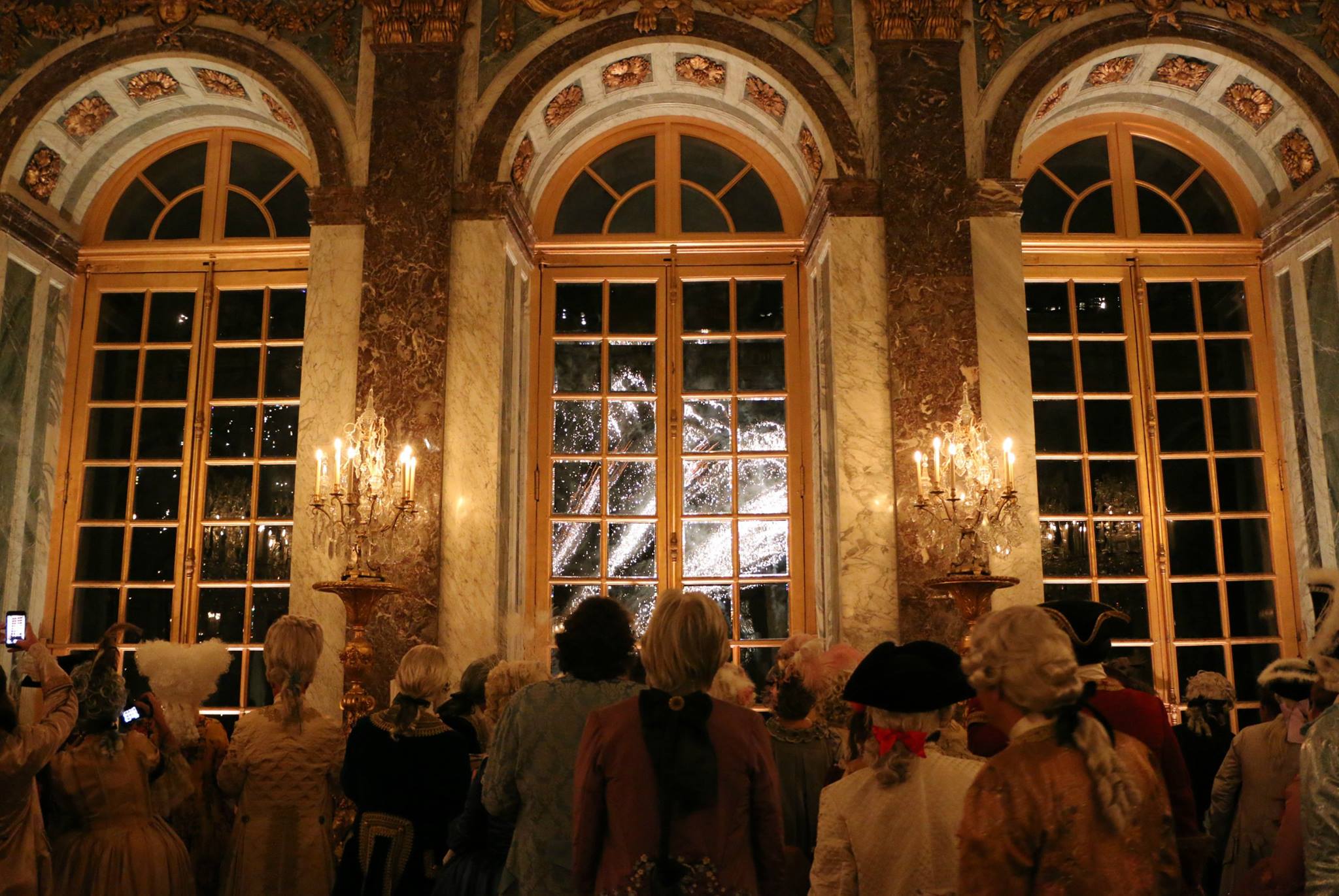 Tags: versailles