Wednesday, June 19th, 2013
I have two blog posts just ready to write up, but shoemaking has taken priority! So, until I get pictures of new work or a new tutorial post up for you, I'd like to share a couple of photos from our recent trip to France, even though they are only marginally related to shoemaking (though there are some buckle pictures and a reliquary of St. Crispin). All of the pictures are courtesy and copyright to Trystan Bass.
To start – a fun photo of the excellent Sarah Goodman and I getting our "Hadouken" on! If you don't know what a hadouken is, check out this site.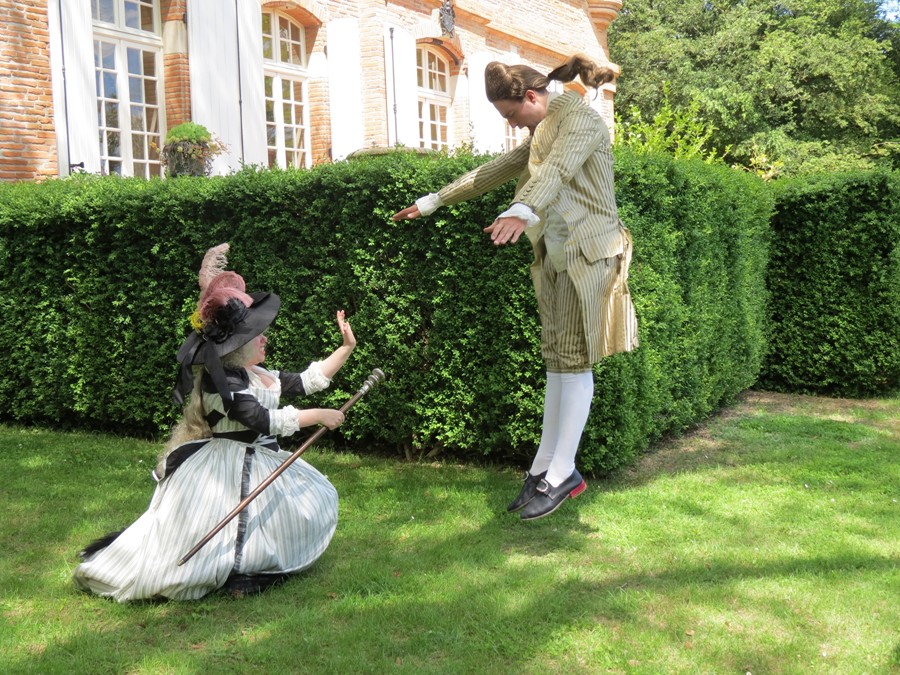 As I mentioned in the last post, I picked up some 18th century buckles for our trip to France.
(more…)